What will hospital plans in South Africa cost in 2021?
Sensory intelligence, children and parenting
Fascinating…! Complete your own Sensory Intelligence Analysis assessment
How to self-regulate sensory overload
Why do we dream?
Capacity Health Poster Hand Sanitiser
Coega closes the year on a high by winning the 2019 Employer of the Year Award at the Oscars of South African Business in Gauteng
Hospital plan or full cover medical aid – which is better?
What will the top 7 hospital plans in SA cost in 2020?
Why Millennials are losing their hair
Thyroid disease and hair loss
National Health Insurance – how could that affect you as medical scheme member?
Best hair loss remedies
Technostress – how do you handle it in the workplace?
Stress in the 21st century
Niggly stress or major stress - which one can be fatal?
Ten best ways to manage stress
Sudden Death Syndrome, exercise, and the flu
Why you should take probiotics with antibiotics
Does my child have a cold, or is it flu?
Antibiotics: why you should finish the course
Fever in children – what you should know
What are the penalties for drunk driving in South Africa?
How much can you drink and still drive?
How long do you have to wait after drinking before driving?
Can you go to jail for driving drunk?
Declutter your home for peace of mind
'Emotional clutter' - rubble that hinders an intentional life
How to tenderise meat with lemon juice
How healthy is it to eat smoked and processed meat?
Healthy grilling tips
How healthy is your braai?
The hidden dangers of diarrhoea
Save your gut – save your life
Foods that feed a healthy gut
The connection between your gut and your brain
MOTI Group donates water to community during Ramadan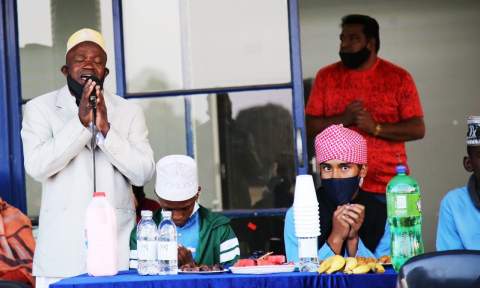 As part of Ramadan celebrations, Moti Cares, the philanthropic arm of the Moti Group, on Saturday, 17 April 2021, donated hundreds of cases of water to the community in Lenasia. At the event, held at the Lenasia Cricket Stadium on Saturday, Moti staff assisted LENZ FM by setting up for a mass Iftaar for members of the community who are in most need. During the Iftaar, Moti water was supplied as a fundamental resource of hydration. Islam is a major world religion in which Muslims accept surrender to the will of Allah. The holy month of Ramadan sees Muslims worldwide…
FICA and KYC Compliance for Property Professionals
The legislative obligations placed upon Accountable Institutions – including estate agents, legal practitioners and conveyancers – under the Financial Intelligence Centre Act (FICA) can be complex to navigate. And, with the accepted forms of identification and verification continuously changing, it is even more important to keep on top of increasingly stringent anti-money laundering (AML) controls and reporting mechanisms to the Finance Intelligence Centre. Accountable institutions must also satisfy a heightened need for reliable Know-Your-Customer (KYC) verification solutions during the process of gathering information about a customer prior to establishing a business relationship or concluding a transaction. This helps to verify…
Crime spike in Centurion – Fidelity ADT urges residents to be vigilant
In the past two weeks there has been an increase in the number of house break-ins in Centurion. Fidelity ADT reports that within their footprint, there have been 13 incidents of house breaking and one theft of motor vehicle. Leon Muller, District Manager for Fidelity ADT, says " The areas affected are Rooihuiskraal(3); The Reeds two housebreak-ins and one theft of motor vehicle; Lyttelton Manor (1); Wierda Park(1); Zwartkop(1); Highveld(1); Irene(1) and one in Die Hoewes. All of these crimes were reported mid- morning between 8:00 and 12:00 and early morning 01:00 to 04:00. There does not appear to be…
Roof robber apprehended red-handed in Tembisa
If you cannot get in the front door, the roof seems to be the other best option. On 19 April Fidelity ADT apprehended a suspect who was caught red-handed in possession on 13 cellphones and other items. Upon investigation it was discovered that two suspects climbed onto the roof of a premise at the Mall of Tembisa, cut through the corrugated iron roof, broke the ceiling and gained access into an electronics shop. They stole 13 cell phones as well as other items and fled the scene. The next morning when the staff of the neighbouring shop opened their doors,…
Private Security Bargaining Council accused of partisanship in recent decision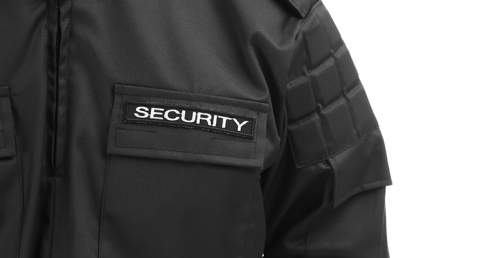 Agreement exemption extended exclusively to two employers' associations The National Bargaining Council for the Private Security Sector (NBCPSS) recently announced the extension of its main agreement for all private security employers and employees to February 2022. The agreement regulates working conditions, wages, benefits and contributions between employers and their employees for the private security industry. Notwithstanding this, the Consolidated Employers Organisation (CEO), representing approximately 400 employers ranging from small, medium-sized and large private security employers, pointed out to its members in a circular on 12 April 2021, the Bargaining Council has been extremely selective with the Main Agreement that was…
South Africa urged to support its heroes in uniform – it starts with personal responsibility
Our country is blessed with thousands of brave and hard-working men and women, who spend their days looking after our health and safety. They need our help and cooperation, as we can only succeed if we all work together and take personal responsibility. The call comes from armed response company Fidelity ADT, as South Africa enters a second year of lockdown while recent police crime statistics painted a picture of several crimes still being at disturbingly high levels. "We can leave behind a better South Africa for our children and their children, if we start today by changing the way…
Women urged to be extra security conscious and safety savvy as Winter approaches
Winter is coming and with it comes the additional security issues to be considered, says Kwanele Moyo Community Development Manager for Fidelity ADT. She urges residents of Johannesburg South (Soweto; Lenasia; Eldorado Park and Ennerdale) to remain vigilant and keep safe. "Life is challenging for everyone, women included. We hope that following these tips will help keep women safe while they tackle the daily demands they face. Every morning some members of the community have to leave their homes as early as 4:30am while it is still dark to take public transport to work, leaving them vulnerable to criminal activity,"…
Stolen scrap metal trade alive and well
The lucrative underworld of scrap metal trade is thriving and becoming an expensive problem for many businesses around Johannesburg. Just this month a commercial site in Rustenburg was vandalised and all the stainless steel burglar bars were removed. The criminals also managed to get away with aluminium and copper piping from inside the building. Fidelity ADT's Maurice Malan confirmed this has been an ongoing problem around the North West, saying a lot of stolen scrap metal is sold to unsuspecting scrap yards or to unscrupulous traders trading in stolen metal. He says Fidelity were called in to assess the site…
A Cut Above: Karla Nixon's contemporary abstract works in paper go on show in CREASE at StateoftheART in Cape Town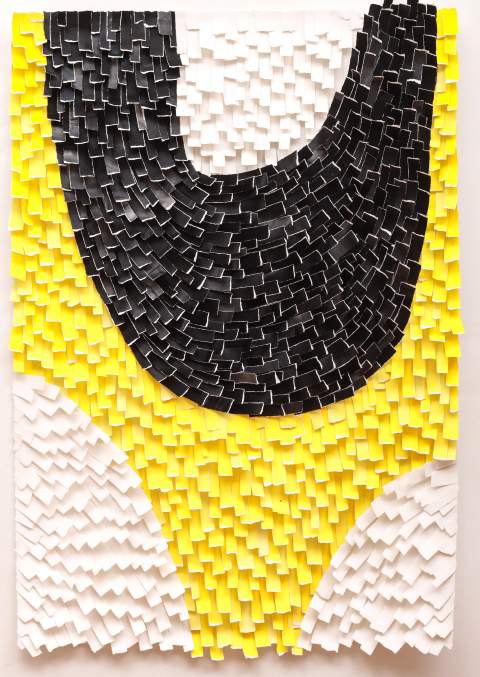 Karla Nixon's fourth solo exhibition titled CREASE goes on show at StateoftheART Gallery, located at 50 Buitenkant Street in Cape Town, from 17 April 2021 until 01 May 2021. Textiles, like paper, are prevalent in every part of our lives; they adorn our homes, our offices, our bodies and have significance in almost every important moment in our lives. In CREASE, Nixon recontextualises textiles through a reinterpretation of their essence in her contemporary abstract works constructed from paper. Textiles can be an expression of self, a signifier of culture, of wealth, and embody and evoke memory. They are fundamental to…
Ignore eDiscovery at your peril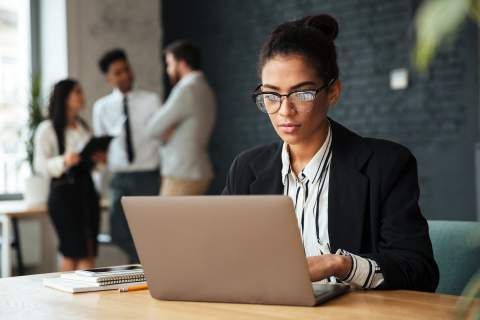 The proliferation of electronic documents makes electronic discovery imperative for the legal and corporate world, and mishandling such documents could spell danger for the success of your case. This was the overarching sentiment shared during the virtual launch on 30 March 2021 of Africa's first legal text on eDiscovery, entitled A Guide to eDiscovery in South Africa. Hosted by publisher of the new title, LexisNexis South Africa, the session featured insights from legal experts including renowned Judge Jody Kollapen, co-author Terry Harrison, who is currently Africa's only independent eDiscovery Consultant, and Sumantha Reddy, Content Manager at LexisNexis. In his keynote…